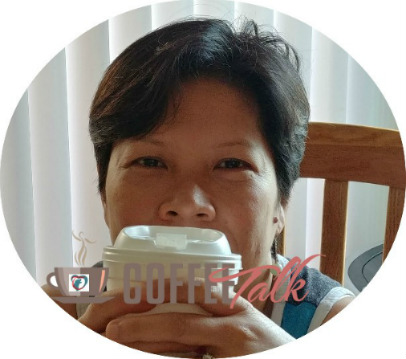 I'm TQ! Yes, I make passive income withaffiliate links. Isn't that amazing? I make over $100K a year.Join My Free Trainingto start making money working from home today.
Do you want to know what is WarriorPlus? And is Warrior+Plus a scam?
Well, you are not alone.
Le me offer you my short answer to these questions. If you want a full explanation, then read this entire WarriorPlus Review.
WarriorPlus is a digital marketing platform, just like Clickbank, that connects digital product owners with affiliate marketers. Affiliate Marketers join Warrior+Plus to make money by promoting other products. Digital product owners use Warrior Plus promoting and sell their products.
Since WarriorPlus is a marketing platform, it's not a scam.
The reason people call WarriorPlus a scam because of the products that they allow promoting on the platform, Online Business Opportunities. Some of them are operated by scammers. I will talk more about this.
Let start our WarriorPlus Review.
Tired Of Scams And Pyramid Schemes?
Check Out My #1 Passive Income System >>>>
Your Work From Home Opportunity!
Table of Contents
Name: WarriorPlus
Business Type: Affiliate Marketing
Investment: Free
Recent Reviews:
ClickBank
JVZoo
WarriorPlus connects advertisers (Vendors) with publishers (Affiliate Marketers).
Advertisers use this platform to promote and market their digital products.
Publishers join the platform to earn passive income by promoting products for commissions.
You can be both an advertiser and a publisher once registered with Warrior+Plus.
If you don't know what affiliate marketing is, you can read this Affiliate Marketing for Beginners in 4 Steps to learn more.
Hate sales and recruits? I earn a full-time income online without doing either. Check out my #1 home-based business opportunity.

What Is WarriorPlus?
WarriorPlus is an online marketplace connecting advertisers with affiliate marketers.
Advertisers, business owners who want to sell products online, would use WarriorPlus to run an affiliate marketing program. They offer a commission to anyone who can bring customers.
Affiliate marketers register as a WarriorPlus affiliate to make money promoting other peoples' products to their audience.
WarriorForum was launched by Alan Says as a hub for affiliate marketers to come and share information on affiliate marketing programs and how to make money with them.
Alan Says sold the platform to Mike Lantz.
Mike Lantz found a way to make money by offering a classified ads section to business owners that want promoting their products to affiliate marketers.
The classified section became so difficult to track sales and affiliate commissions as the program matures. In 2006 Mike Lantz created the WarriorPlus marketplace to solve this problem.
Today vendors and affiliate marketers can use this platform to track sales, commission, and process affiliate payments. The platform is a big hit for both advertisers and publishers.
The major problem with WarriorPlus is the lack of product quality control. Scammers start listing junk products on this marketplace to make quick bucks for themselves.
When purchasing digital products from the WarriorPlus market place, the buyers have no protection. Because of this reason, people now consider WarriorPlus a scam.
Before purchasing from the WarriorPlus market place, you must evaluate and compare with other online programs to avoid scams.
You can use My #1 Business Opportunity to make a comparison.
How To Join WarriorPlus?
The WarriorPlus platform is free to join. You can register for a free account by visiting the website.
Once you have an account, you can advertise a digital product on the platform or promote other people's products to earn affiliate commissions.
How Much Does It Cost to Join WarriorPlus?
Warrior Plus charges advertisers to list digital products on the platform.
Publishers (affiliate marketers) can earn money by promoting products on the WarriorPlus marketplace.
Many newbies join WarriorPlus to make passive income as an affiliate. Eventually, a few will become vendors and offer their own digital products.
The cost to use the WarriorPlus marketplace depends on your status. But everyone starts with a free account.
How to Make Money with WarriorPlus?
There are two ways you can make money with WarriorPlus. You can offer your own digital products, or you can promote and sell digital products on the platform to earn referral commissions.
WarriorPlus is a popular affiliate marketing platform for newbies. It is an easy affiliate program to join without too many requirements.
However, experienced affiliate marketers tend to stay away from WarriorPlus to protect their reputation. They don't want to deal with the junk products or get called a scammer.
The majority of WarriorPlus publishers are bloggers. This is the #1 method to make money online.
If you are deciding to promote a digital product listed on the WarriorPlus marketplace, be careful. You don't want to promote junk or worthless products to your audience. It will destroy your online business and get called a scammer.
Is WarriorPlus a Scam?
WarriorPlus is not a scam. Scammers are people using the platform promoting or sell worthless products.
It is difficult to identify a legit vendor or affiliate marketer. When buying something from Warrior Plus, you are responsible to carefully research, study, and investigate the vendor and the product before buying.
WarriorPlus has a 30 days money back program, but this is not to protect buyers. It is not easy to get your money back from the vendor.
The best way to avoid getting scammed is to read customer reviews of the product. This offers you an idea of how the product works and to see users' experience.
Ignore the first few customer product reviews. These are paid reviews to improve product ratings. This is how scammers promote their products and trick you into buying. Don't fall for this scam.
Is Worth It to Join WarriorPlus?
WarriorPlus can be a great source of income for your blog. But you have to choose the right products promoting.
If you are doing a product review, it's best to buy the product before recommending it. This is the best way to build a good reputation with your readers.
Don't promote a WarriorPlus product because it pays the highest commission. Scammers use this method to entice affiliate marketers into promoting their scam.
If you promote a junk product, your reader will think you are a scammer. It will destroy your online business.
I know you are searching for ways to more money online.
You want to be a trusted publisher, not a scammer. Isn't this the #1 reason we work hard to build a successful business?
If you want to be an owner of a lucrative and profitable business that generates six-figure passive income, then…
You should read my #1 recommended online business opportunity.
Can you write?
If your answer is "YES", then why not use this skill to start your own highly lucrative online writing business, TODAY!
There are better affiliate programs for you to join and make money beside WarriorPlus.
It is important to know that WarriorPlus is not a scam. However, you need to be careful when promoting digital products from this marketplace.
I hope this WarriorPlus review answers your question, what is WarriorPlus?
Until next time.
You can share your own WarriorPlus experienced here.