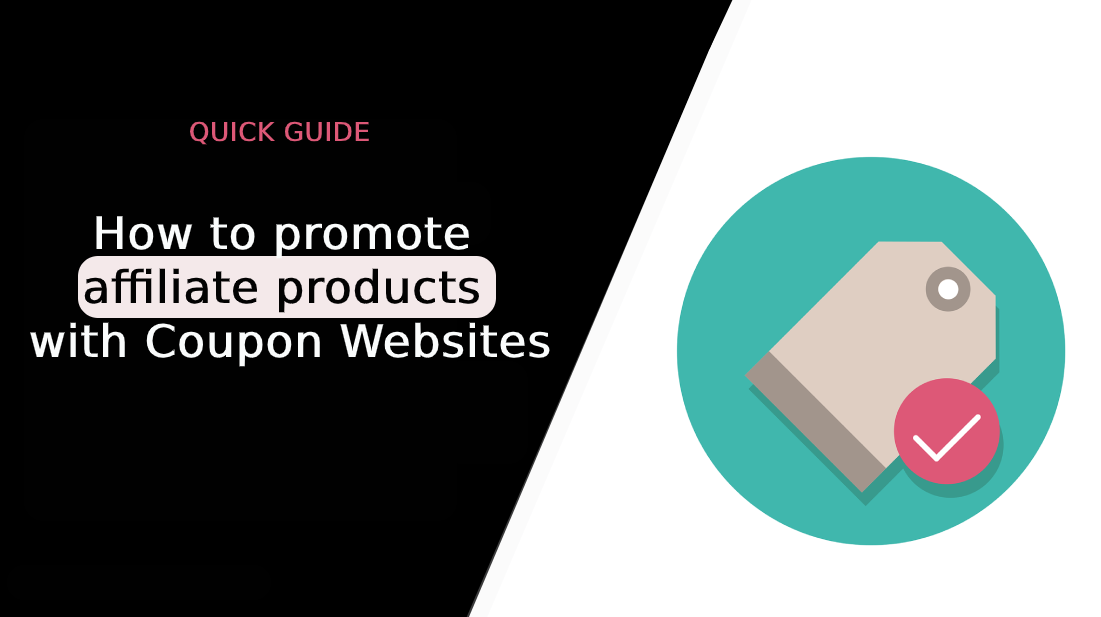 People in different parts of the world have different attitudes to coupons. British, for example, spend 7 times less on searching them online or in the newspapers than Americans. With regard to the latter, 90% of US  consumers use coupons in some way, including paper ones. As to special national preferences, there are also some interesting facts that are worth our attention. Netherlands' residents most often choose fashion coupons, United Kingdom's have a special love for food& drink offers, while French people tend to enjoy discounts on vacations. What does it mean?  Everyone loves Deals. All we need is to understand how to use them in the most efficient way with no loss for the margins. That's what this article is all about. 
Affiliate Coupons FAQ
– What is a Coupon?
A coupon/discount code is a deal or a promo code consisting of a series of symbols (digits or letters) that various businesses create to encourage consumers to buy a particular product or service from them. Typically, these codes are parts of their business's advertising and product marketing strategies and are used to recruit new customers, re-activate former ones, pull competitors' traffic, sell more expensive items or simply sell more. They can be applied to every single product or the entire bill.

– What types of coupons exist?
Quantity Discounts. Here you can come up with different variations like order 2 or more of a certain product and get 20% off your next purchase or get it entirely for free.
The amount discounted from the offer's total cost. Most often this example implies certain restrictions. For example, you get 20% off your purchase if you spend 1000$ or more.
Free shipping coupons. It seems like it's clear as day, isn't it?
Special events discounts. These coupons are dedicated to holidays or special events ( Black Friday, Christmas, Happy New Year, etc).
A free product offer. It can be used as a bait or as an element of the freemium business model.
– Do they actually work in 2020?
Absolutely! Here's Experian's Email Benchmark report that shows that emails with coupons have:
14% higher open rate;
34% more unique clicks;
27% higher transaction Rate ;
48% boost in revenue per email.
According to Data Analytics Department of CouponUpto 50% – a trustworthy partner of RedTrack.io – more than 50% of consumers think that when they are considering different goods, online coupons like promo code will say the final decision. People believe that coupons are smart spending solutions, that are followed by the emergence of a series of online coupon vendors.
– Where should I post my Coupons to earn money? 
According to Inmar Shopper Behavior Study buyers use 5.8 methods to discover or acquire coupons, combining both traditional and digital methods. The most popular methods include coupon websites (96%), brand websites (92%), retailer websites (91%), search engines ( 85%), social media ( 68%).
The popularity of affiliate coupons websites is rising every year. It is not surprising that there is a serious struggle for showing up on the 1st or 2nd Google's page and increasing organic traffic. Almost  30% of buyers search for a discount code almost every time they make an online purchase. And what's more, these numbers apply not only to the older generation, as many of you might have thought. 
.      
How to work with Affiliate Coupon Websites?
Coupon websites make money by working with advertisers and brands and driving traffic to their products. Both small and big businesses all over the world are interested in posting special offers on them. The reason is simple. It's an effective promotion channel with almost zero up-front costs and decreased risk. Top coupon websites have not only a good SEO presence, but large user bases that they target with personalized newsletters and ads. One of their main features is that they typically work with CPA  monetization model, so you pay only for sales and conversions generated by publishers, not for clicks or impressions. Isn't it great?
To partner with such websites, most often you'd have to go through Affiliate Networks – intermediaries between you and the coupon website. The most popular Affiliate Networks include CJ Affiliate, Rakuten LinkShare, and Shareasale, and others. Many of them have smooth integrations with RedTrack.io, so ad tracking and management processes become easy parts of the job. The pros of working with affiliate coupon websites include:
saving your time and productivity costs of managing individual affiliate relationships,
expanding your brand's reach to the huge amount of online shoppers ( especially if these sites have good SEO ranking),
introduce your brand to online shoppers who haven't heard of you yet. 
Types of Coupon Affiliate WebSites
So, suppose you decided to test how coupons work for your products. You've made a list of the most interesting online platforms and ready to send your first requests. Wait for a second. It will be more reasonable to check their reliability first. There's no secret that the affiliate marketing industry attracts many scammers who use a variety of grey and black tactics to reach their financial goals. It can be anything from black-hat SEO to bidding on your brand name and stealing traffic for branded coupon-related keywords. So, let's divide all affiliate coupon websites into two big groups: good ones and bad ones.
Good ones:
In general, all good coupon websites can be categorized as follows:
Curated coupon sites

A traditional coupon website simply displays all the coupons they have as they are. Curated coupon sites often have some editorial people who make the coupons look more attractive to the audience, categorize them, place in special lists and highlight the most promising ones.

Loyalty coupon sites
Loyalty coupon websites are those that offer cash-back rebates to their customers. What they do is sharing their affiliate commission with those who made a purchase. Because of the cash-back system, these sites typically have extremely loyal user bases that start their shopping with these kinds of websites. However, we advise you to check if there are any of the competitors' deals on the wanted site. Sometimes the owners may willing to leave your brand for a competitor if the site posts a better deal.
There are thousands of bloggers who are promoting brand coupons in different ways and for a different price. Your offer may be included in curated blog lists, such as "Best Ways to Lose your Weight Fast," as well as dedicated blog reviews of your product or simply a banner. Bloggers often focus on a specific industry or niches and care about the reputation of their own brand reputation. That's why they often refuse to place coupons on their websites. You should be ready that It does not always happen due to objective factors. Nonetheless, it's worth a try. Our advice – do not try to contact top bloggers at the very beginning. Start with micro-ones. If they have good Engagement Rates, the outcome might be the same.
Like all the other forums, coupon ones are user-driven. Their members regularly update the threads with new offers, tips&tricks, comments, questions, and answers. Brands often enter into partnership agreements with them by paying a fee or supporting their activities. They can also develop individual affiliate relationships with some of the most active and prominent members. If you choose the second strategy, make sure it's allowed by a forum's owners. If you see that such workload is overwhelming, you can always try RedTrack Publisher Panel that will help you track and manage your affiliates with no workaround.
Bad ones:
There's a variety of ways how dishonest website owners can catch you. They may use bots to game the system or cancel the orders after purchase, list fake or expired deals and many others. Good news  – you can easily check the website for its reliability. How? Easy!
1)  evaluate the traffic stats on SimilarWeb and pay special attention to the two parameters:
– whether the traffic numbers the website claims match what Similar Web says,
– how much organic traffic does they have ( try to avoid the one organic traffic percentages above 90%).
2) test out some of the website's deals.  
3) check the frequency of updates and the number of expired coupons.
4) make sure there's a clear definition of commissions.
5) evaluate its online presence. Good presence – the 1st or the 2nd page of Google.
6) search for reviews. At least they should be.
How to Add Coupon Affiliate Sites to your Affiliate Marketing Mix
Every product is different. And for some of them, coupons might not be the best solution. Ideally, coupons should drive lifetime value without eating into your margins too much. If you enter a highly competitive mass market, coupons may help you to stand out among competitors due to price leadership and attract the attention of price-sensitive customers. But if you're working with a product or a service with high value-added and unique features that strongly distinguish it from the rest, coupons may simply devalue them in the eyes of your target audience and scare it away. It certainly does not apply to such special cases as Black Friday, Christmas and other special holidays when everyone expects discounts. If you decided that coupons fit your product, then we advise you to
1. Concentrate on several websites
There's a huge number of websites that will offer you a placement. And there're hundreds of hungry affiliates who would like to promote it. Instead of trying all possible options, build and optimize your relationship with a few select coupon sites and learn it all about coupons world. Far not everything will turn out right the first time, but this is a chance not to make a lot of mistakes at the very beginning. Make a list of high-quality sites and develop relationships with their affiliate representatives. The better your relationship, the more chances you'll be placed and promoted thoroughly. There are almost always hidden extra benefits.
2. Provide guidelines
Keep in mind that affiliates are free-minded people and they want to get conversions/sales at any rate. If you're planning to play along, it's in your interest to let marketers understand what is possible and what is not. You may create some guidelines on how they should feature you, what kind of language to use and what GEOs to target. If you care about the product reputation there are probably some industries that you don't want it to be associated with. 
3. Optimize your own website/landing page for coupons

Make sure you mentioned the deal on your website. Otherwise, if a user who came from the affiliate coupon website does not see discount confirmation, he may think that it was just a scam and leave. Ideally, the coupon should be automatically applied to the checkout page through the affiliate link and leave a user the opportunity to enter. his promo code manually….