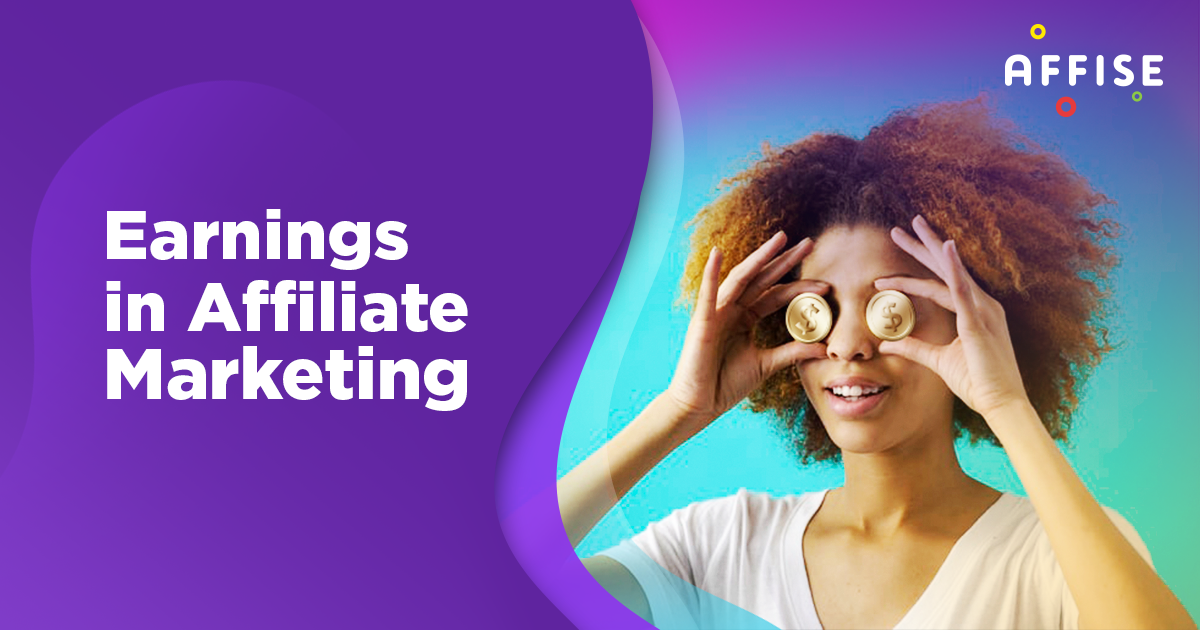 Examples of famous super-affiliates to get inspired:
Well-known affiliate marketer Pat Flynn grew his affiliate business from $8000 to $100.000 per month;
Tom from Onlinemediamasters went from $20k to $150k of annual income over two years;
Doug Cunnington made $70k in 2017 from just one niche website.
Isn't it inspiring? But then, in reality, after some months spent with no earnings or just small ones, people become more impatient and skeptical. Some lose hope and give up; the others start looking for questions, ways how to earn more. Because yet they are far from the desired sums. So, what's the real affiliate earning?
Recently STM forum conducted a poll where they asked about affiliates' annual income. And you can see the results in the chart below:
Broadly speaking, this chart must give you a vision that income in affiliate marketing can vary a lot. You can see there are plenty of bloggers and affiliate marketers out there who earn less than $20.000 ($1.600 per month). But then there are also those who make tons of money.
According to their monthly income, we can divide affiliates into:
Total beginners, who are only losing money at the moment;
Low-level affiliates, who earn up to $300/day;
Intermediate affiliates, who earn from $300/day up to $3,000/day;
High-level affiliates, who earn above $3,000/day;
Super affiliates or, as you can often find them being called, "gurus of affiliate marketing," who make more than $10,000/day.
Success in affiliate marketing is about persistence and continuing nature. You can't assume that your profit will always be the same if you once earned 300$ per day. In Affiliate marketing, there are plenty of cases when, after earning somewhat a very modest income for a long time, people skyrocketed overnight. It is all about choosing the right niche and the right strategy. And there are plenty of opposite cases when affiliate marketers went from high incomes to sod.
Affiliate commissions in different niches, just to name a few:
Not only do affiliate conditions vary in different niches, you won't likely find similar conditions and peculiarities applied to affiliate programs within a specific niche Here are just a few of affiliate niches with examples of affiliate earning:
Software affiliate programs
Should you wonder about the most profitable affiliate programs, then look into the direction of software and web hosting providers. Here the commission may be up to 30% on each payment. And in the software niche, the check size is obviously big. But surely, there's a flip side to that coin. Being one of the most attractive, it is also one of the most competitive. Probably not for a total beginner.
Travel affiliate programs
In the travel niche, most affiliates get their income from travel agencies, airlines, booking aggregators, reviews sites, and travel goods. For example, from the airport transfers you can earn around $7-10 on the transfer price or from 20 skip-a-line tickets to La Sagrada Família in Barcelona, you will earn around $70. The commission rate and total income depends on the niche you work in. For instance:
 Flight tickets: 1-3% commission on the total order value in JetRadar, KAYAK, Kiwi.com and other flight affiliate programs.
Accommodation: 3-12% commission on the total order value in Booking.com, Agoda, Hostelworld and other hotel affiliate programs.
Tours and activities: 3-7% commission on the total order value in GetYourGuide, Klook, Viator and other programs.
Car rentals: 4-15% commission on the total order value in DiscoverCars, RentalCars, AutoEurope and other car rental affiliate programs. You can join the major travel affiliate programs, such as Booking.com, GetYourGuide and over 60 others in the Travelpayouts affiliate network. 
Bear in mind that the competition in the travel niche is fierce but still lower than in e-commerce or dating.
E-Commerce affiliate programs
In eCommerce, you need to have a big audience to earn a decent income. Let's take an example of Amazon, where you can earn from 4% to 8.5% commission on sales. But as all these are mainly B2C sales, where the check amount is comparatively low. But with a big audience and enough effort you can earn at least $1,000 with near 20-40 hours of monthly work.
Dating affiliate programs
In the Dating niche, affiliate commissions may look like this: up to $12 per lead, up to 5$ for referral commission, and up to $500 for the first order. If an affiliate program has a loyalty (bonus) program, your commission can increase after a certain amount of sign-ups.
Loans form a niche where companies are fiercely competing for clients, and you can earn a decent income from this affiliate niche as well. According to High Paying Affiliate Programs Loans affiliate programs, affiliate marketers can earn from $1 up to $5000 depending on loan size.
Fitness and Nutra affiliate programs
The topic of a healthy lifestyle has been one of the most-talked-about for quite a while. And it's continuously growing. Promoting fitness and health products, you can earn up to 15-40% commission from every supplement sale.
How long does it take to make a steady income?
Getting to the point where you earn consistently from affiliate programs might take a while, so you probably should not quit your job from the very start. Usually, it takes from 6 months to several years to start making profits with affiliate marketing. More precise timing and your overall success depend on your ability to create quality content, optimize for SEO, drive traffic, and promote your affiliate products. Don't forget about the active usage of social media and email marketing. You will not skyrocket overnight. But by being consistent in the promotion of affiliate products, having the right marketing strategy will bring you to your desired income.