Affiliate marketing is arguably one of the easiest to start and most profitable online business models.
You can sell products and earn commissions without spending any time or money on creating a product. If one product doesn't sell well, no worries, just move on to the next one.
However, there is more than one way to do affiliate marketing.
In this article, you'll get a look at the pros and cons of 3 popular affiliate marketing models and understand which is the best affiliate marketing product to promote:
Promoting Digital Products
Promoting Physical Products
Promoting Cost Per Action (CPA) Offers​
You can definitely promoting all 3 types of affiliate marketing products but you need to know which one works best for you in order to get the best result commission.
Let's go into all three of them and see what's the best way to do each of them.​
More…
1. Digital Products​
Digital products are intangible products that exist in digital form. Some examples include eBooks, online courses, membership sites, etc.
Advantages:
#1 Higher Commission Rate
Since there are no extra cost for each individual transaction (you can sell an ebook or a training course thousands of times without having to deal with shipping and handling), product owners are willing to give affiliates much higher commissions.​
In fact, most digital products will give you commissions of 50 to 75 percent, and sometimes even higher.
Compare this to a commission of 5 percent (which is common for physical products), and you'll start to wonder why you would want to earn only $5 when you can earn $50 or $75 for promoting a product of the same price.
#2 Recurring Income
In addition, many digital products have upsells and recurring subscriptions, often on a monthly and/or yearly basis.
This means you're able to earn a passive income consistently for each sales you make because of the recurring commission every month or every year.
​Finding digital products is pretty easy. Just go to a digital product affiliate network, such as Clickbank or JVZoo.
(Note: Clickbank and JVZoo are 2 popular platforms for digital products while Amazon is one of the most popular platforms for physical products.)
Disadvantages:
#1 Harder to Sell & Convert
People who need specific items (physical products) will go to Amazon and purchase them in a flash.
It's a little more complicated when you're trying to sell some training courses or 'make money online' system because there are more similar products and they are hard to differentiate.
Also, it's harder to gain trust from potential customers for digital products​, simply because digital products tend to be more shady and scammy sometimes.
#2 Higher Refund Rate
Another issue with digital products is that there is a potential for a higher refund rate.
People will be more likely to ask for a refund for a digital product on Clickbank than bother with shipping back a physical product from Amazon.
#3 More Scams and Low Quality Products
​Of course, another obvious issue is that many digital products aren't necessarily worth it.
Remember, you're only paying for information or software. Many Clickbank and JVZoo products fail to deliver on their promises.
That doesn't mean you shouldn't promote digital products. It just means that you have to approach them in a different way and do your own diligent research to find truly helpful and valuable products.​
How To Promote?​
#1 Choose Your Products Wisely
First of all, you should only promote products that have a good and high converting sales funnel.
You can look at the conversion rate in JVZoo or the gravity score in Clickbank to get an idea of how well a product is converting. You should also take a look at the sales page yourself to see how well it converts.
Next, you have to make sure that the product is a high-quality one that you are willing to put yourself on the record as recommending it.​
​It's best to purchase it yourself if you can, so you can be sure of what's inside. The more quality is offered to the customer, the less refunds will be requested.
(By the way, you should also choose your physical products wisely. Just that there are more details to look out for when choosing a digital product.)​
#2 Utilize the Power of Email Marketing

Email marketing is a great way to sell digital products; you can continue to build relationship with your prospects through Email before promoting the actual products to them. This will greatly increase your conversion rate.
People who are not interested in what you are offering at first may change their mind after you've offered them valuable information in the Email follow ups.
This is the power of Email marketing; you can keep in touch with your prospects and keep selling them things which are useful to them.
Many digital products have affiliate centers with pre-written email swipes you can use. This greatly enhance the convenience for affiliates.
But, it's definitely better to customize it for your target audience if you can.​
#3 Product Reviews
Writing product reviews on your blog and doing Youtube video reviews are other ways to promote digital products.​
2. Physical Products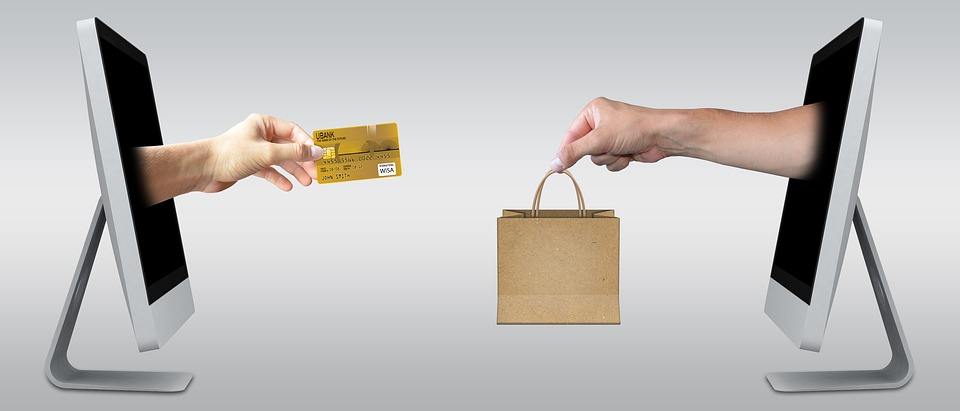 Advantage: Easier to Sell
Physical products can be easier to sell. Not only can you do product reviews, but you can also recommend relevant Amazon products on non-review blog posts that you write.
People are more comfortable buying from Amazon than they are from some spammy-looking Clickbank sales page from a guy they've never heard of.
If a product has an average customer review star rating of over 4.5 on Amazon, many people are very willing to purchase because they trust Amazon.
Disadvantage: Much Lower Commission Rate
On the other hand, because of the costs of manufacturing, shipping and handling associated with each physical product, affiliate networks aren't willing to give you high commissions.
Amazon starts you out at a 4% commission rate, though you can potentially go up to 10% for most products. Walmart gives you a 5% commission rate, while Best Buy limits you to a 1% commission rate.
Therefore, promoting Amazon products to your email list, which you have a trusted relationship with, is probably a waste of effort. You'd be much better off promoting digital products.
(Note: Lower commission rate normally happens for these kinds of huge affiliate platforms. There are other private affiliate programs which offer higher commission rate for physical products in the individual niche. You just have to discover them yourselves in your niche market.)
​How To Promote?
A great way to promote physical products, though, is by creating niche websites.
Create a site that is focused on a sub-niche that doesn't have a lot of competition. Rank high for popular keywords and promote products on within your blog posts. You can do product reviews and recommendation blog posts (such as "The Top Products for X") as well.
Creating multiple mini-niche sites in various niches is a great way to make money from affiliate marketing physical products.
3. CPA Offers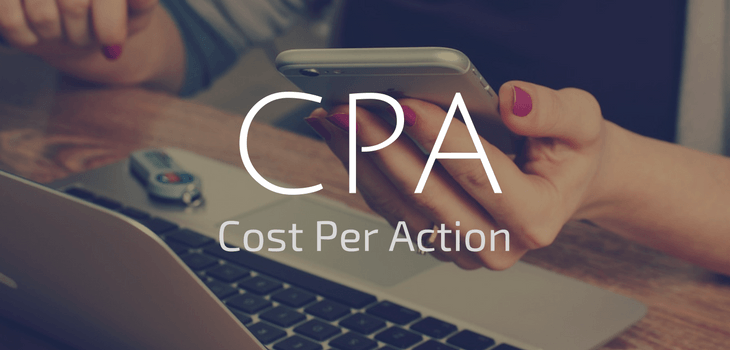 CPA stands for Cost Per Action. Instead of getting paid for bringing the company a sale, they will pay you for every lead.
Advantage: No Selling Required
With CPA affiliate marketing, you don't have to do any selling at all. You just need to convince people to enter their email address or fill out an online form. It's even easier to convert than Amazon products.
​Disadvantages:
#1 Lower Returns
It's not always as easy as it sounds, though. First of all, you'll only get paid a few dollars or even less than a dollar per lead. This makes it hard to find the right balance where you can pull in a reasonable profit.
There are CPA offers that will pay you $10, $20, or even more, but these are even harder to do.
They may require you to bring in leads that fill out long forms with their phone numbers and mailing address, answer a call from customer support, start a free trial, download a desktop app, or whatever.
#2 More Spammy
​Due to the nature of how CPA works – getting leads, asking people to do certain things, etc, there are many CPA offers that are really spammy if the marketer didn't use it properly and ethically.
So, how you promote your CPA offers is very important. Don't make yourself like a spammer!​
​How To Promote?
#1 Paid Ads
Using paid ads is probably the best way to promote CPA offers.
You can directly link to the offer from Pay-Per-Click (PPC) networks such as Bing Ads and 7Search.
You can create a landing page that links to the offer when using networks such as Facebook or Google Adwords.
​#2 Banner Ads
Using banner ads is another great way to promote CPA offers; you can join a banner advertising network such as BuySellAds or Clicksor.
Getting your CPA campaign just right will require a lot of time and a lot of money wasted in the beginning, but once you get an Ad campaign set up that works and converts a profit, you can just sit back and let it run on autopilot.
Quick Tip for Running a Successful CPA Campaign
In order to get leads or certain actions, by offering a simple lead magnet can be really powerful.
A lead magnet is something that you give to the person for taking the action you want him to take (e.g. subscribe to a form)​. Having a lead magnet can encourage people to take the action because there's some incentives for them.
Another thing is to ensure your contents on your Ads, landing page​s, offers are relevant. If you adopt strategies like using click baits, your are most probably on your way to become an annoying spammer.
So, Which is the Best Affiliate Marketing Product?
Each of the above three methods are in an entirely different world from another. However, there's no reason why you can't do all three: Create mini-niche Amazon sites, build a list and promote Clickbank products, and run paid ads to promote CPA offers.
​I'm sorry to disappoint you if I say that there isn't a best way out of the 3, because it all depends on what is the type of your business, the topic/niche of your business and how you promote your offers/products.
My Recommendation
If you are in the 'make money online' niche, digital products may be more suitable and profitable.
If you are building niche websites, you can have a mix of physical and digital products depending on your niche.
For CPA offers, it can be applied to both types of affiliate marketing business mentioned above. You just have to be careful on your strategies.​
Start with one and move on to the next as you slowly master the knowledge and skills for promoting different types of products.
After that, you can do some testing and keep track on which type of products are more profitable for you. Focus on that to maximize your income.​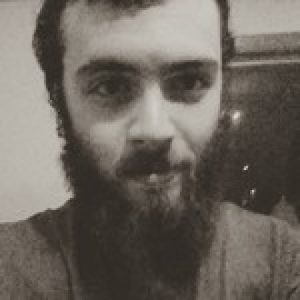 This is a Guest Post by Ben Elijah.
​Ben is an affiliate marketer at https://canitreallybetrue.com/
He loves blogging and New York.​
If you like his content, check out more in his website!
If you are an Internet Marketer or a blogger who is looking for Guest Posting opportunities, go to my Guest Posting instruction page for more information.