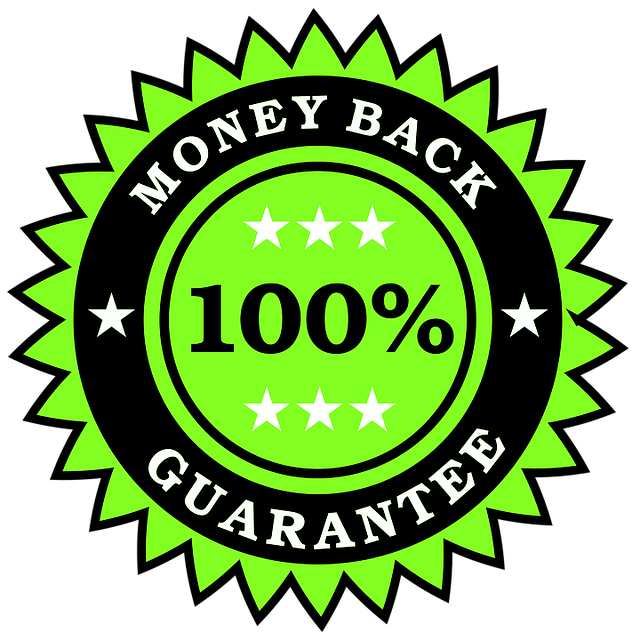 Writing product reviews is a good way for marketers to earn passive income online through affiliate marketing. Some of you may think that we should try out the actual products ourselves before reviewing it so that we can write an honest review from first-hand experience.
However, here comes the problem…
It's impossible for us to purchase and own every product we review, right? The most obvious reason is that it's just too costly and cost-ineffective. Imagine the cost if you're reviewing high-ticket products like televisions, refrigerators, computers, etc…
Let me help you out in this post if you're having this trouble. I'll offer you 5 alternative strategies to do an awesome product review without purchasing and owning the product itself.
More…
Before we start on the 5 alternative strategies, let's talk about reviewing products you own first.
Reviewing products you already have is definitely the best case scenario because you have the first-hand experience to share.
So in this case, you should try to be more "personal". Include more personal opinions and feelings to make your product review more appealing to readers.
You can definitely tell your readers that you actually own this product you're reviewing to gain their trust. What you can also do is to take your own photos and videos for the product and put them in your review instead of using the online stock photos. This can make your product review really trustworthy.
Another tip for writing this kind of review is to film an unboxing video of the product if the product is new. Unboxing videos on YouTube is really crazy these few years with a lot of people claiming that unboxing videos help them make purchasing decisions.
Include your own photos and videos of the product (e.g. unboxing)
Share your own feeling & personal experience when using the product
Real first-Hand buying experience of the product
Trustworthier Review
Can be extremely biased
Can be very costly
A lot of people have the misconception that you can only write an honest review when you have the product yourself. This is usually NOT TRUE!
In fact, there is a tendency for people who own the product to write a biased review just to promote and sell the product.
So, having the product yourself doesn't necessarily mean your review will be totally honest and valuable to your readers.  It really depends on the information and content you provide.
Strategy No. 3 and No. 4 below, "Being an Expert in Your Niche" & "Being an Unbiased Researcher", are the strategies most successful marketers use to review products.
Take note: This doesn't mean owning the product is a bad thing. It's always good if you have the product but make sure your review is helpful and unbiased.
Here's an example of a thorough review I've written on a digital product I'm personally using: The Wealthy Affiliate Review
Who say "having first-hand experience of a product" means you need to buy it yourself?
The direct alternative to purchasing it is to rent or borrow it from people who have it. This can often be your friends.
For example, you are building a website in a drones niche. There's no need to purchase every single drones in the market when a few of your friends have some drones for you to test it out. Just reach out to them and spend a few hours jotting down some notes about your experience with the drones can help you write a pretty appealing drone review.
In this case, there's no need for you to explicitly say you own the product. You can simply write it in the way to show your first-hand experience with the product and give your own opinion.
For some types of the products, such as bikes, you can rent it if you don't have friends who own the product.
Don't be afraid to reach out to your friends and ASK for it 
Add your experience with the product together with your online research information
First-hand experience of the product
Less costly compare to buying it yourself
Not all products can be borrowed
Borrowed products most likely won't be brand new
Only applicable to certain (types of) products
Another way to get first-hand experience with the product is to approach the seller or manufacturer and ask them to sponsor you for a review.
However, this is more effective for more established marketers online with higher authority websites. 
If you have an established website with a certain amount of constant traffic, you can definitely take the initiative to contact these sellers and manufacturers.
Don't think as if you're asking for a favor. Think as if you're creating a win-win situation for both parties as you're also doing them a favor to advertise and promote their products.
So, when you're contacting them, highlight to them about what they can benefit from this sponsorship/partnership. This is a crucial step in negotiation.
You should make use of any possible means to contact them, including the contact forms on their websites, their support E-mails, or even their social media like Facebook page. There are a ton of ways to reach out to people in today's digital world.
Don't ask with a high expectation
State your reasons and highlight THEIR BENEFITS to them
Make use of all possible channels to contact the seller or manufacturer
First-hand experience of the product
Less costly compare to buying it yourself
Higher possibility to obtain future partnership or sponsorship with the sellers or manufacturers
More troublesome & Time consuming
Not very effective for beginners without some authority
Not all sellers or manufacturers can be contactable
If you're an expert in your niche, it naturally makes your reviews trustworthy, regardless of whether you own the products or not.
Being an expert also allows you to have an unique perspective on the product to make your reviews more interesting and stand out from the crowd.
Don't be scared by the word "expert". You don't need to have a PhD in your niche to become an expert.
Let me introduce to you a term called "Relative expert". This means that if you know more about a certain topic than others, you can become a relative expert to those who know nothing at all in the niche.
If you have experience in raising a cat, then you're already an expert to those who don't have a cat at all. There's no need for you to be a vet in order for you to share your knowledge and experience with others.
You can thus leverage this "relative expert" concept to write reviews and help your readers while making money at the same time.
But ideally, you should aim to be a more and more knowledgeable expert so that you can become a real authority in the niche. What you should do is to read a lot of things related to your niche and be a constant learner. This can include regularly reading relevant blog posts, books, magazines or even attend lessons or live events to develop yourself in the niche.
This is a more long-term kind of strategy but it's something you should invest in doing all the time to reap the huge rewards in time to come.
Be a constant learner and always read up things related to your niche
Be patient and work consistently while you slowly become the authority in your niche
Be confident about your knowledge and leverage "relative expert" concept!
Less costly option
Relatively easy to write the review as you're familiar with the niche
It takes time to be an authority in your niche
You need to be very familiar with your niche
No first-hand experience of the actual product you're reviewing
Being an unbiased researcher and write reviews based on your own research is one of the most common and cost-effective strategy.
You may think this is not a good way to do a product review because you don't have the first-hand experience with the product, nor are you an expert in it.
But l​​​​​et me tell you the truth…
In the era of information explosion, tons of people are being overloaded by different information. You are already doing a favor for your readers by researching and compiling all the necessary information for them to make a better buying decision. And many people will appreciate you for doing that.
In fact, with just a few searches in a certain topic, you actually know more than 90% of the people on Earth who know nothing about the topic.
To write a really good review as an unbiased researcher, you should read up as much information as possible about the product you are reviewing. This can include Amazon product page, manufacturer's website, other people's review, etc…
There must be both good and bad reviews about the product online. Study all of them and take down notes while you're doing so.
By simply spending a few hours reading and collecting the information online, you can easily come out with a balanced and quality review to help those who know nothing much about this product.
To them, this piece of information is very valuable and resourceful to help them make their decision.
However, plagiarism is a very common issue in this case where people just copy, steal or rewrite contents from other people. Please avoid this mistake and add in some of your own opinion as much as possible.
It's important to express your own voices as people want recommendation and comparison, not just another list of boring "features" or "tech specs"!
Don't simply copy what other people say about the product! (Plagiarism)
Keep in mind that your focus is on generating VALUE and being balanced & detailed
Include supporting information, screenshots, resources, etc and always link to the sources of your research
More detailed & balanced review 
Less costly option
One of the most common and cost-effective strategies
No first-hand experience of the product
It's easy to be guilty of plagiarism and/or duplicated content
It can be laborious to research on products you are totally unfamiliar with
Here's a review which I didn't purchase the product myself, instead, I compiled all the information according to my research online and give my honest opinion about it: Easy 1Up Review
Some products, especially digital products like online courses, ebooks, membership products, etc, have a thing called "100% Money Back Guarantee". This allows you to get a refund if you're not satisfied with the product.
As a marketer, you can make use of this refund policy to review a paid product with first-hand experience for free. What you can do is to request for a refund after you've personally tested out a product that you're not satisfied with.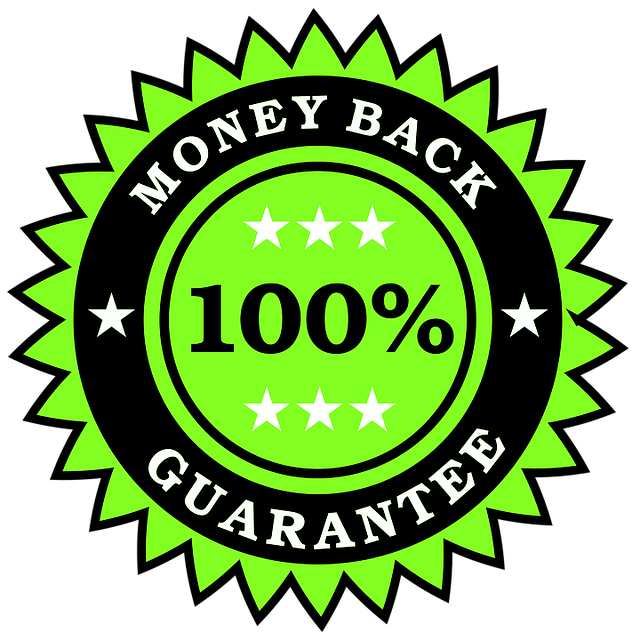 But wait a minute… Isn't it unethical? Or simply abusing the refund policy?
In my opinion, not really!
Think about it this way….
If you are happy with the product itself, you will continue using it and you won't request a refund. You'll only request for a refund when the product has flaws in it and you're not happy with it.
This is why they have this "Money Back Guarantee" in place, isn't it? They want to make sure their customers are satisfied with the product.
So, it's logical for you to request for a refund and write a negative review if you're not satisfied. On the other hand, you'll continue using the product and write a positive review if you like the product.
Make sense?
In order to fully make use of this strategy, you must be familiar with the product's refund policy first before purchasing it in case you don't like it and need a refund. So, spend some time to understand their rules about refunding first.
Take note that this strategy is more convenient for digital products because refunding a physical product usually requires a more complicated procedure, such as shipping back the product to the seller.
Do a thorough research about the product's refund policy
Make sure you adhere and comply to all their rules in order to be applicable for refund
Don't purchase a product directly with the intention to get a refund
First-hand experience of the product
No cost at all if you successfully get your refund
Not applicable all the time
Mostly for digital products only
Only applicable to certain (types of) products
Here's a review which I made use of their refund policy and got my money back: Super Affiliate System Review
Although there…