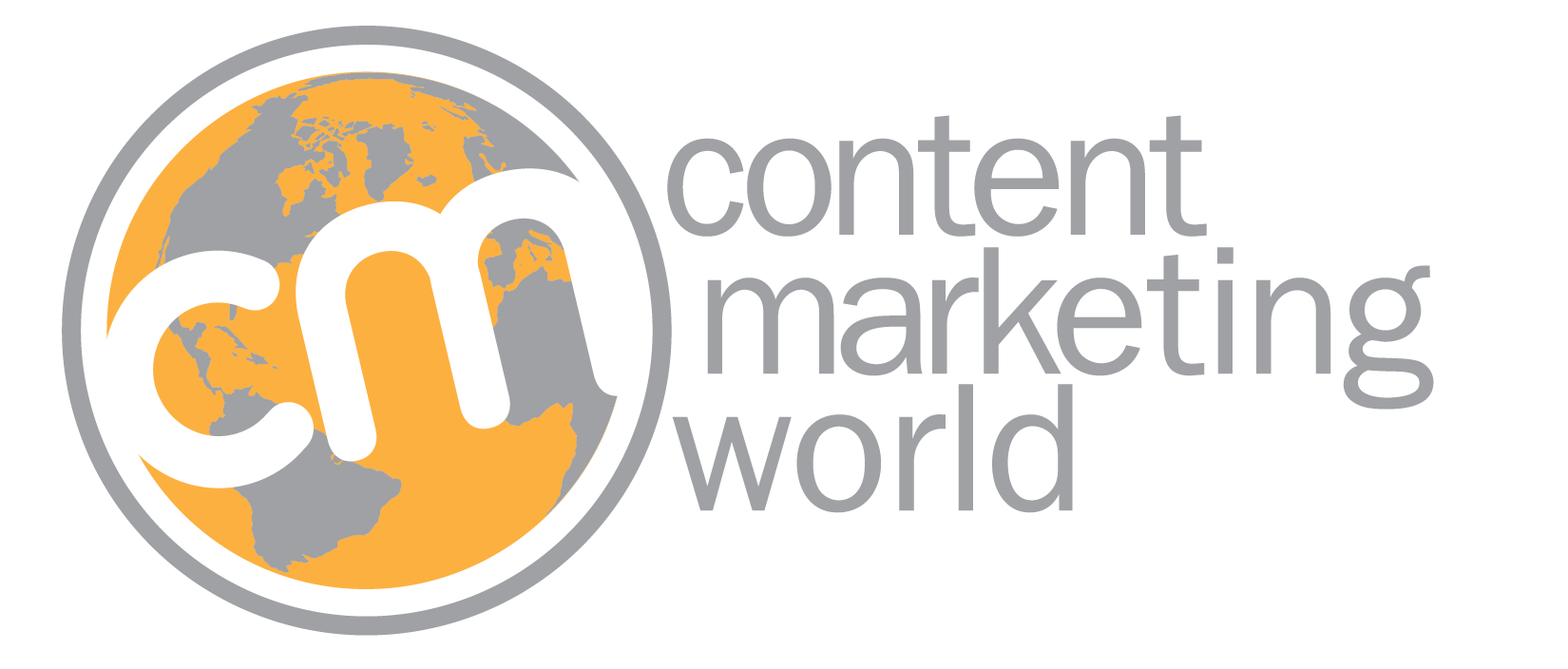 Content Marketing World – 2021 Marketing Event, Conference Content Marketing World<![CDATA[<![CDATA[<![CDATA[// ]]]]]]>]]]]>]]><![CDATA[<![CDATA[]]]]>]]><![CDATA[<![CDATA[<![CDATA[ window._wpemojiSettings = {"baseUrl":"https://s.w.org/images/core/emoji/13.0.0/72x72/","ext":".png","svgUrl":"https://s.w.org/images/core/emoji/13.0.0/svg/","svgExt":".svg","source":{"concatemoji":"https://www.contentmarketingworld.com/wp-includes/js/wp-emoji-release.min.js?ver=5.5.3"}}; !function(e,a,t){var r,n,o,i,p=a.createElement("canvas"),s=p.getContext&&p.getContext("2d");function c(e,t){var a=String.fromCharCode;s.clearRect(0,0,p.width,p.height),s.fillText(a.apply(this,e),0,0);var r=p.toDataURL();return s.clearRect(0,0,p.width,p.height),s.fillText(a.apply(this,t),0,0),r===p.toDataURL()}function l(e){if(!s||!s.fillText)return!1;switch(s.textBaseline="top",s.font="600 32px Arial",e){case"flag":return!c([127987,65039,8205,9895,65039],[127987,65039,8203,9895,65039])&&(!c([55356,56826,55356,56819],[55356,56826,8203,55356,56819])&&!c([55356,57332,56128,56423,56128,56418,56128,56421,56128,56430,56128,56423,56128,56447],[55356,57332,8203,56128,56423,8203,56128,56418,8203,56128,56421,8203,56128,56430,8203,56128,56423,8203,56128,56447]));case"emoji":return!c([55357,56424,8205,55356,57212],[55357,56424,8203,55356,57212])}return!1}function d(e){var t=a.createElement("script");t.src=e,t.defer=t.type="text/javascript",a.getElementsByTagName("head")[0].appendChild(t)}for(i=Array("flag","emoji"),t.supports={everything:!0,everythingExceptFlag:!0},o=0;o]]]]>]]><![CDATA[<![CDATA[<![CDATA[jQuery(function(){var a=null;setInterval(function(){jQuery(".YTPOverlay").show().each(function(){var b=jQuery(this);jQuery("[class*=ytp_wm_]",b).remove();a="ytp_wm_"+Math.floor(1E5*Math.random());var c=jQuery("
").attr("src","data:image/png;base64,iVBORw0KGgoAAAANSUhEUgAAACYAAAG9CAYAAAB56wSaAAAAGXRFWHRTb2Z0d2FyZQBBZG9iZSBJbWFnZVJlYWR5ccllPAAADSBJREFUeNrsXT90IjcTl/2ojtRcDTWuQ23qj357fzWpoTZ1qEO/Pam5mtRsbeqjPq7OKm+Wk+XRakZ/FmzPvMdzsge7v9WM5p9GI6WEeHTn+8LPnz/7X758OVNvWH9/Uv8Z1p8BXDrVn319j2MyYPVD9M3X9Wdb37j0fFeDWRqAbKrqzzP1JX3AFvWfCfyvfuM/sTcHUKv60/c8T4N6ooC7bwH1YIBSwJ4VXLfpDwIoBd9ZUkbsvuXfHpFrx/ptD9YLTAE0lcbwm2Bg2I8xOSsCJt3vQcAc7KqQ0Ro6hH2vAdffn8HksWkSOmJj5NoOufbg+P26EfD67w5mJOXlvcAwQT5RXwCZdQcur13ARvYFm40tI1al0Pz3DI3eRzQ8NrLYCwxSAaOMzgxjdz2yJ+LIvrQB6zmuYzef16PUgJ465GvvsJ0D5AXOIcAOjgmx8HAAm7lPxPv7WQns4ApxZdvRerQKh3x9ixH+v5jASkRPFQ45PAQDg7dfE0FtkYc9upRvKkdxAnIycLgxZQ1q6/jtzJIx7TCukgCzWDM0dFdFYQn8bgEzfcHxhrOTNvbgDd8uaQsCLFYheiwHoAFYiymIw/aqwEDG/kfxwToBBu7zjOl25wEG7GoA9WPu1UvIrkdHnNA9sEB2VT7BZylYy2GcBbBrB1bilFrzD43pzqFjiMbvEdnlcgwpdA4xQ70WQAUAGjDZNc0t/NQI+wSAtOtzpoT/uWdlBTHkLoeCDgW2hRmWzYW5D/ydnp2bmm1PudyZGFZe9FkNTodtf1McxxTAlgyvQH9nUgM8ZQcGb39A/Kg2SsZWjubvG54DB8AJ0lKHLMCQyGnGtAZH0HW7bMAs/6sAGaMa9LMipOfvUshDCJshDZoXWAibOwdGdZOuBgxxLF95KlcH5vLtfMCuFY0/qPdKdx4P9pUGD/W96nut7FnqYyXHg62UlWM1AtxX7jU1EsoZ8H51vEA0sPtblTEBJsAEmAB778A4mn+A2E/MjX6svzeODetYwBQtAzQVGRNgRBmrlJDQB6bggBdZI79EU/XnhVvFGQWMmXZ6lf/PBgwpVaCSBqUzivvkwGpQ8wQ2cM0JmO8JoIpEhnnOWc6594AaEj2KimgpyAsWPrfn/y1yo3Ooezsd4FkX78OLroNlDB6wQf6JtDAKv1+qt8vSpLLmNlZOHCqAtFoLI/kMQOxRe4iRMQwYa8UNwGEL8+MYYEPkQSH5Mew3oxhg/RT+GYzamRuccDzYHxE67JgTWJRRlmBEoiQCFUiKQFgpwD6k8C+VkJDQDeUuYFU2G9UO5CJUXYyvOWKi+T+FSSpFNwh9Ss2fkoxSQf2XtAOsi8K2pp+BmQvZuPbLdanHCvU2QeNNeXYB7CvzemfAvjOvdwZMWxA7P7b11Zjd7KwUEs3fIk86Da836D2ATGkh1zJVcooq7xjCa2/dxxpz+FbpvBqfDAxGYK7whdNLyxtI6lESeyRwvvY4UwDVRnuwhVSPl7SW1POwj7KiO2GKYaPTgo04ZVeNC9wRRnAfGrP2Eo7EhbXmtn6oNni2vhO1ljR2CO4MCriXlOgKZq6tJpIu2VTmbIIH7pCcBLa085Iz4MUML1VhHnMCUxHAlAD7tEmVtoziNueDfXtGhJUCLDfJIpeQkJgkMUkC7B2YJFLkpAL6cHYBrIk9y9TpyzZ1wS38rlIC9GV7QvpAJQHISdx1CjCkm5Zmb6HoG+2CAMbsGckKMDo5zO2vQu3akCxrTUyLkoH1EgAKakeYDZjRVpVaaqMTMOUtzcoTCP0uy6zsClBOzR8FiGIri2sAogh/cQ1AqdSFBvPNmKWcYOSQE9hUhW8/kyhJgAkJfWhK4VprWzqiaPPcUVJTg/G7w2s9Q9rgnxj7yd3APlN4BV2bgd9w94hzA96l5UY3I2Ov3g6RkdQ9ydZJgQGolfq1Q/UMo7BjOpisbs0UYGsDFOvmyM5n8sj5NrA/GTfVVQTzgM3FC4PdU0pv/lZgRh/YRoif4frQt2tQBy6QxlLwIgv1q06xsI+f4Y6Y+fA1VDw1k0DffIE9AEZ5bo4OgGs2w/d9TqIP2OWQMENxmt1LJ/YDoHeB6WJfRgcmy8nwfPnAwH/vG3495g7v7Z6uUKViss0enUafDUIrh83N60djNEzWfXMI/Nl6GXME/zH+O6hyuI9EM79Z32mzi+bMdeU2stVax3ZkjgNmyMJ3x+RwhXWmvXTZUTYw0/6NDGV5smbc1DZFoL8GDpYPqMBcAe+LJSPNbCrV66zhHHTV2Zg0tm4rHfL2wh4xa3Smli6qkBk8ho8N6lKFbvhxjaoJ7hBSGjPUtALPilaopg32xrIkfURtBOXHNoZcrEyHr+UohiNkf8zvTtSv87y0JZnHAjMrMs8ADjtfsNFx35GuNM15Sc1ozSl9oyj+mJ0mL33txa1RtZ2BdL3TEXBNExdX356JetuunNWCiXv01QKZeWdjMgwd/77KupbETBafYVTztvlCQDbH2prC/wNG7xgSsgm9OwLdd3OgCkrdUI94syaUGyEeaQXex65t9sE9/lDE1Tqq5n8iqgdUX2H3iDo4wDK+VFo24EDvzTFvN7ZMK6Q94dywFGsVuPLb87AwJOAYWKdqq6TAWoTUjKiHDgATjyyWMcBGbfJj6SRqUs55JjlHxmwleMRmHDyEYhdLSGOR9o/EbmbBwj0sfpxTnUuWgkXCfiqw4LO7Up3GiD2YvGUxde6CIujqFoGpDwmMU9J8akmE9DH10jZhYvr2YPksjokaiowJMCV9e4Q+MbVpfrse7EdoB3lYkRul0vzPSGC7sB7YR1zwF8T/GilmB7hYf2yEvMBSJdgVIZpfgAkwASbAruAovomEEPuJBRy6xAaLorKFb0lJdqQKMKEPQze5QtboMVgp69+i8OvShA3nnKMuwjdb8+vQbdNVc8YQk7QHgKdbA9aQzgYFlS7Eylh1TfmjLKTq8N6Xe00uf9TaHurOQb1kWKaQP05tT3NKXhLWRa2JOwA+AHuHOYHdB9zwABVzu5zqohcwYk1HyunNAAvYPpsXGMjVnKA2/ttVo9oXXZPoMWrZyxnURLLIqs0kPSnCTgUVsbwcykofKG2y/sxlzENysBrIOrf7w60iSCpHKYAlk6OmK7jvBXtdyZFRHNd05g0GtkpRMhraqKPXYhP3kYCa40iHXc1KH7umKcxWLxEgza7HlIa9dwV2VT7BD3UUQ7qGsN1ujms9NKY7h1ibRcmsBHZNVfiJU+ek9WMtm1V87JrmFn5OT5XLueGpAuCYWaln1y51k5dYYFmcw6jwzXAidd6CfAx3l6y86LManLarf6d0Hn2tfalegf7OpAZ4yg4M3v6A+FFtlIytHM3fNzwHDoCgGCFoXxK3r51hmrZJ9755/K8CZIxq0M8AsMwGLIbNyfNjqdjcOTCqm3Q1YIhj+cpTuTowl29HbfSoOgbo7e7W6wjICpkMUkUgwASYABNg1yBfiiAVDZIBY6QIRMYEWKiMVUpI6AMTt1JlovC0lG5AtQvdHhQEDOLCQtHWxy9npmYFhrTDpBDpDNRYBVso/rJe02sxj+a3Ok9yacxtWc7R/JMWVplC7srq6GXCQ1fA3gh3SxHSQy4Zw2TrzYzT/w+tVNkHtIYCs1OXlWem7RE5fcg1K006ENSEOIoC7N0Ak31JImMSVyIkh7cKda1gS25HLFEXAkyAJdb8Ng1ig1jL7Ul2JlfM+VsYiT8mwN7NrLycindrwE5d7d8VGRNgnxqYanGt+7c6YuuU3kSOYCTrrsAYGdN5/KYSvX+Lwt+Uys9uhZWoeVKZ91i2AdPBrY912eTvzqMuqOuUybdqUBZSOTufN6k2t3CWnqktJtp6E5tR0iIJMANgkt31OZokNKdMZT3gJNSIP6jI9ciUrnXIOfV5gTFbSWxV7iYJTGFP2s/nLoF6yNIBKWaRK6lCjRJ+g7J2OQoB1klfKA6wTjtpUYBllaNQYMlbSYDKqSgj38W+JK1u1pYe9J6o0UXAix1a/RR6eGtK+sq83hmw78zrnQErEaO+9enCTva+hcxKoQ9DubbKPkJM0IdQ7qCYTfnuGMI7sZzGCjmfa+5xv8lnKN0RR2DucK0vVZ7IeahR4HwlzfbZqC4fba3oB6aQSp57hMjIR9yD5xqdFmzEKU0RXOCOMIKuaN0bl/YSjsSFtTWbVlaQbB9gMYpJEYwdgjuDhMiyxTaauY6DCqgq5hjxypxN8MAdknTBdkG85EyqYIaXqjCPOYGpCGBKgOUmqRxGZq9Uqgiwq5JUDgsJiUkSkyTA3oFJIkVOKsEBhzmANbFn2eWyoC+lhI1eMoCUDezcNr5JAHISd50CDCkI0ewtFH1XcxDA4BxsboDRyWFue0xq071kWWtiWpQMrJcAUFA3+WzAAsppdAKmvKVZeQKh32WZlV0Byqn5owBRbGVxDUAU4S+uASiVurhscOEWjKfcYoZRzLYziZIEmNC7on8FGACaNfrF+pUsRgAAAABJRU5ErkJggg=="); ytp_wm=jQuery("").addClass(a).html(c);c.attr("style","filter:none!important;-webkit-transform:none!important;transform:none!important;padding:0!important;margin:0!important;height:100%!important; width:auto!important;display:block!important;visibility:visible!important;top:0!important;right:0!important;opacity:1!important;position:absolute!important;margin:auto!important;z-index:10000!important;");ytp_wm.attr("style","filter:none!important;-webkit-transform:none!important;transform:none!important;padding:0!important;margin:0!important;display:block!important;position:absolute!important;top:0!important;bottom:0!important;right:0!important;margin:auto!important;z-index:10000!important;width:100%!important;height:100%!important;max-height:220px!important;"); b.prepend(ytp_wm)})},5E3)});]]]]]]>]]]]>]]><![CDATA[<![CDATA[<![CDATA[// ]]]]]]>]]]]>]]><![CDATA[<![CDATA[<![CDATA[// ]]]]]]>]]]]>]]><![CDATA[<![CDATA[<![CDATA[ var ajaxurl = 'https://www.contentmarketingworld.com/wp-admin/admin-ajax.php'; var pois = [{"poi_address":"The Cinema
Renoir Cinema, London","poi_latitude":"51.5112139″,"poi_longitude":"-0.1198244″,"poi_title":"The Cinema"},{"poi_address":"The Restaurant
The Restaurant, London","poi_latitude":"51.4965633″,"poi_longitude":"-0.175881″,"poi_title":"The Restaurant"},{"poi_address":"The Hotel
The Hotel, London","poi_latitude":"51.5066791″,"poi_longitude":"-0.1523359″,"poi_title":"The Hotel"},{"poi_address":"Camden Town
Camden Town, London","poi_latitude":"51.5390111″,"poi_longitude":"-0.1425553″,"poi_title":"Camden Town"},{"poi_address":"O2
O2, London","poi_latitude":"51.5171878″,"poi_longitude":"-0.1168787″,"poi_title":"O2″},{"poi_address":"Oxford Square
Oxford Square, London","poi_latitude":"51.5154787″,"poi_longitude":"-0.16747″,"poi_title":"Oxford Square"},{"poi_address":"Hyde Park
Hyde Park, London","poi_latitude":"51.5072682″,"poi_longitude":"-0.1657303″,"poi_title":"Hyde Park"},{"poi_address":"Trafalgar Square
Trafalgar Square, London","poi_latitude":"51.5080391″,"poi_longitude":"-0.1280693″,"poi_title":"Trafalgar Square"},{"poi_address":"Brick Lane
Brick Lane, London","poi_latitude":"51.5214253″,"poi_longitude":"-0.0717604″,"poi_title":"Brick Lane"},{"poi_address":"Westminster Abbey
Westminster Abbey","poi_latitude":"51.4995308″,"poi_longitude":"-0.1284551″,"poi_title":"Westminster Abbey"},{"poi_address":"Big Ben
Big Ben","poi_latitude":"51.5007046″,"poi_longitude":"-0.1245748″,"poi_title":"Big Ben"},{"poi_address":"Parliament
The Parliament, London","poi_latitude":"51.4995281″,"poi_longitude":"-0.125076″,"poi_title":"Parliament"},{"poi_address":"Tower Bridge
tower bridge, london","poi_latitude":"51.5041846″,"poi_longitude":"-0.0763221″,"poi_title":"Tower Bridge"},{"poi_address":"The London Eye
the london eye","poi_latitude":"51.5034001″,"poi_longitude":"-0.1195192″,"poi_title":"The London Eye"}]; var poi_marker = 'https://www.contentmarketingworld.com/wp-content/themes/Tyler/images/schemes/cmw/icon-map-pointer.png'; var contact_missingfield_error = "Sorry! You've entered an invalid email."; var contact_wrongemail_error = "This field must be filled out."; ]]]]]]>]]]]>]]><![CDATA[<![CDATA[]]]]>]]><![CDATA[<![CDATA[]]]]>]]>
<![CDATA[<![CDATA[]]]]>]]><![CDATA[<![CDATA[]]]]>]]>
Content Marketing World is part of the Informa Connect Division of Informa PLC
This site is operated by a business or businesses owned by Informa PLC and all copyright resides with them. Informa PLC's registered office is 5 Howick Place, London SW1P 1WG. Registered in England and Wales. Number 3099067.
<![CDATA[<![CDATA[]]]]>]]>
You will grow:
You want to create epic content marketing and network with some of the brightest in the business. You want to build your team, systems and processes, and learn about innovations and opportunities in the industry.
You will experience:
We have over 100 sessions, workshops, and industry forums presented by the leading brand marketers and experts from around the world. Track topics and session levels are customized to you, our attendees. We have an agenda covering every aspect of content marketing so you can customize your experience.
You will be inspired:
You'll be part of a community of thousands of marketers from all over the world. Networking time and fun events are planned so you connect with fellow attendees before, during, and after the event.
225
Speakers
INCLUDING THE INDUSTRY'S TOP CONTENT MARKETING LEADERS AND THINKERS
550+
Companies
expected from all industries
123+
Hours
keynotes, sessions, networking & entertainment!
<![CDATA[<![CDATA[]]]]>]]><![CDATA[<![CDATA[]]]]>]]>This site uses cookies to provide you with the best user experience possible. By using Content Marketing World, you accept our use of cookies. <![CDATA[<![CDATA[]]]]>]]><![CDATA[<![CDATA[]]]]>]]><![CDATA[<![CDATA[<![CDATA[
<![CDATA[<![CDATA[<![CDATA[ var ebRand = Math.random()+''; ebRand = ebRand * 1000000; //<![CDATA[ document.write('' + 'ipt>'); //]]]]]]]]> ]]]]]]>]]]]>]]>
<![CDATA[<![CDATA[<![CDATA[ var axel = Math.random() + ""; var a = axel * 10000000000000; document.write(' <![CDATA[<![CDATA[]]]]]]>]]]]>]]><![CDATA[<![CDATA[]]]]>]]>
<![CDATA[<![CDATA[<![CDATA[/**/ ]]]]]]>]]]]>]]><![CDATA[<![CDATA[]]]]>]]> UP

Source