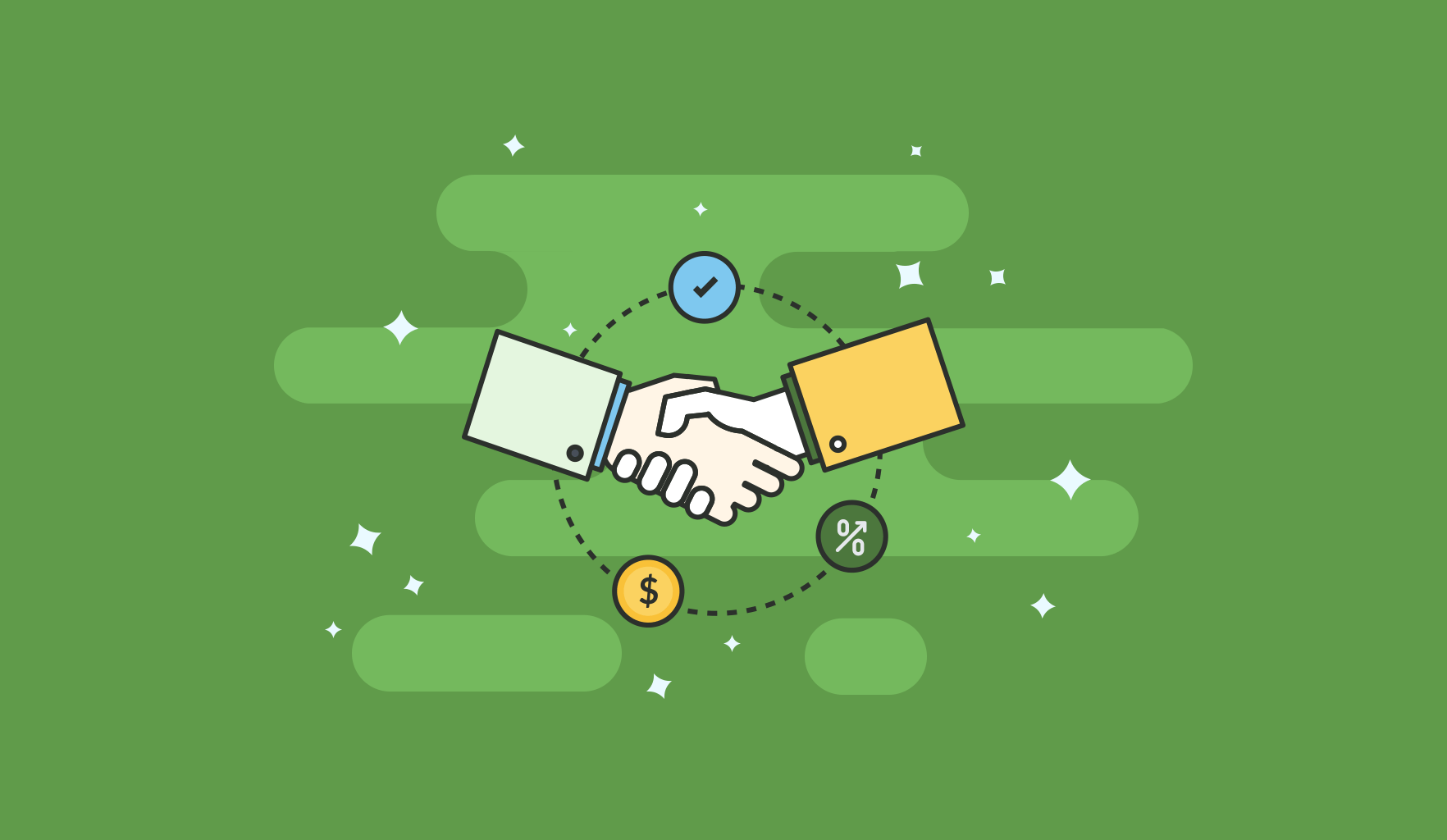 Coffee drinkers can be fanatical in their love of all things caffeinated.
Does that sound harsh?
Well the U.S. coffee market alone is worth US$74 billion each year, and at least US$100 billion worldwide.
That's because not only do Americans love their "cuppa Joe", but 150 million of them drink 3.2 cups of it every single day, each cup costing an average of $2.38.
FYI, that $74 billion market excludes items like coffee makers, coffee grinders, and all the other accoutrements of a caffeinated lifestyle.
America's coffee habit is growing year on year – the figures below indicate how many million 60kg bags of coffee are consumed every twelve months.
Don't do the math – just accept that it's a stupendous amount of coffee.
At first glance the coffee market sounds like an ideal niche for an authority site because:
There are "raving fans"
They need to make repeat purchases
They obviously have disposable income
But large markets also tend to be competitive, so let's take a deep dive to find out if being a "coffee affiliate" is truly worth your time and effort.
After all, the last thing you want to do is register a domain name, write a bunch of content, and then realize you're in the wrong niche.
Coffee Affiliate Programs
Koa Coffee Affiliate Program
Illy Coffee Affiliate Program
1st In Coffee Affiliate Program
Coffee.Org Affiliate Program
Bodum Coffee Affiliate Program
Hawaii Coffee Company Affiliate Program
Lifeboost Coffee Affiliate Program
The Coffee Industry
One of the things I love about the coffee market is how broad it is.
And by broad I mean there are a ton of different angles you can take with it.
But most important is that coffee drinkers spend a lot of money, both on consumables like grabbing a coffee on the way to work, but also on things like apparel, and coffee brewing equipment to use at home.
This mindmap illustrates several distinct sub-niches you could enter, and all without ever having to write a "Top 10 Budget Coffee Makers for 2019" type of post.
There's that and the fact that having a site full of "Top 10 Review" pages means your entire business could be wiped out by a single Google algo update.
There are opportunities here for clued-in affiliates to combine a typical niche site with one that sells its own infoproducts e.g. brewing the perfect cup of coffee, or how to train as a barista.
Or even an FBA (Fulfillment by Amazon) sideline in coffee gift baskets, for example.
The Industry By The Numbers
US consumers spent US$74.2 billion on coffee products in 2016
500 billion cups of coffee are consumed globally each year
Americans consume 400 million cups of coffee each day
62% of all Americans drink coffee on a regular basis
What Are People Searching For
It's relatively easy to find a brand new product or service, build an affiliate site around it, and make a quick buck. Then the niche dries up and you have to start all over again.
Once you've done that a few times you'll only focus on niches with a longer lifespan.
So let's look at coffee trends over the last 5 years
The spikes you see are seasonal ones for November/December of each year.
Apart from that you can see that the handful of topics analyzed show consistent levels of consumer interest.
The takeaway from this is that the coffee niche is evergreen – it's not going away any time soon. It is also experiencing year-on-year growth according to the National Coffee Association.
Branded Keywords
| | | |
| --- | --- | --- |
| Keyword | Difficulty | Volume |
| Keurig | 64 | 458,000 |
| Cuisinart | 24 | 123,000 |
| Bunn | 2 | 11,000 |
| Deathwish Coffee | 19 | 31,000 |
| Gloria Jean | 8 | 2,300 |
| Valhalla Java | 0 | 1,900 |
| Behmor | 6 | 1,600 |
As you can see, there's enough search volume spread across these keywords to work with in terms of supporting content, product reviews, how to guides, etc.
Deathwish Coffee stands out here though because it has 31,000 searches each month, but a competition rating of only 19.
Obviously building an authority site around one coffee brand probably isn't a great idea.
But there's no reason why you couldn't feature Deathwish Coffee as supporting content on your site, taking advantage of any incidental organic traffic.
Coffee Niche Keyword Research
| | | |
| --- | --- | --- |
| Keyword | Difficulty | Volume |
| Bunn coffee makers | 1 | 12,000 |
| How to make french press coffee | 24 | 9,200 |
| Coffee makers with grinders | 0 | 6,100 |
| Gifts for coffee lovers | 4 | 5,300 |
| Keurig single cup coffe maker | 13 | 4,400 |
| Travel coffee mugs | 9 | 3,800 |
| Types of coffee beans | 22 | 3,600 |
| Coffee grinder reviews | 2 | 3,600 |
| Coffee subscription box | 8 | 3,500 |
| Coffee tables with storage | 3 | 2,800 |
| How to grind coffee beans | 5 | 2,700 |
| Cool coffee tables | 2 | 1,500 |
| Best home coffee roaster | 1 | 700 |
| Health benefits of black coffee | 33 | 350 |
| Online barista training | 3 | 300 |
| Coffee and heart health | 24 | 250 |
| Compare keurig coffee makers | 3 | 250 |
| Gifts for coffee lovers under $20 | 5 | 200 |
| Bodum french press review | 1 | 100 |
I was pleasantly surprised to find that although the coffee market is so vast, that there are literally thousands of high volume and low competition keywords in this niche.
You might also have noticed that the low comp keywords aren't all clustered under one topic – they're spread across several sub-niches.
To be honest it was difficult to actually choose which keywords to share with you – there were that many to choose from.
The above table is a perfect example as to why you should never make assumptions about any given niche because you'll usually be wrong, one way or the other.
"Whether you think you can, or you think you can't – you're right."

― Henry Ford
One interesting sub-niche is barista training, and whether or not that could be turned into an info-product of some kind.
Coffee tables is another potential niche because it could either feature as part of an authority site, or a dedicated niche site all on its own.
Keywords around "gourmet coffee" didn't make the list because despite the fact that it's a growing industry, there's no data to support building an authority site in this niche.
I also didn't include keyword research on "coffee enemas" because…well…just because.
Some things are best left undiscovered.
It's always important to remember that keyword data can be wrong at times, and it's always best to manually check who your competitors in a given niche might be.
But the lack of search volume for "gourmet coffee" keyword was backed up by similar results in Google Trends.
Who Is Doing Coffee Affiliate Marketing Like A Boss?
Let's take a look at some examples of affiliates who are already making money in this niche.
It's always a good idea to check out the competition before you build an authority site (*cough* using the Authority Site System 2.0, of course), so we decided to do the groundwork for you.
1. Roasty Coffee
The site uses a catchy, brandable domain name which I really like.
Roasty Coffee rolls off the tongue, would look great on a business card, etc.  They also didn't try to shoehorn keywords into the domain name, which was a nice touch.
There's a nice strapline above the fold "Brew Coffee So Good It'll Make a Hipster Cry."  For an affiliate site they're doing their best to sound like a brand name instead of just another affiliate site.
Plus, anything that makes hipsters cry is fine by me.
In terms of overall stats they have a DR (Domain Rank) of 40, and 376 linking domains so they have enough link juice to spread around the site to get pages ranking.
They rank on the first page of Google for about 14,000 keywords, with roughly 1,800 first place rankings.
Long story short, the Roasty Coffee guys are absolutely killing it in the traffic stakes. And that's why what I found next is really confusing.
That sounded like such a Buzzfeed intro, didn't it?
A pop-under banner ad appears at random,  which is a weird move for an Amazon affiliate site. They're using a huge amount of digital real estate to get a potential click vs. commission from a product sale.
They're obviously eager to get people to sign up for their newsletter, which is a good marketing move.
Your own mailing list is part of the natural progression towards infoproducts, or FBA, for a profitable authority site.
What they do well is focusing their content marketing on a mixture of product reviews,  and "How to" blog posts e.g. "How much caffeine is in a cup of coffee."
This is a smart move because it looks and feels more like an e-commerce site as a result. Oddly enough this is similar to what we teach in the Authority Site System.
The length of their articles is good, with lots of keyword-optimized sub-headings. I also love that they sell a barista training course, as the earlier keyword research predicted might be the case.
The "How to "articles display a lot of individual ad blocks, which is annoying at first. But when you factor in how much organic traffic the site gets, this is obviously generating revenue for them.
Poor user experience?
Maybe.
Lots of revenue from clicks?
Almost definitely.
2. Dripped Coffee
We have another catchy and brandable domain name, but there's something jarring about a domain with too many vowels.
Probably because it would be too easy to misspell or mistype?
Looking at their site stats you can see they don't have a massively powerful domain, but it's still enough for them to rank for 37,000 organic keywords.  This translates to over 900 #1 rankings and almost 7,000 page one rankings.
Not too shabby, and considering they're focusing on keywords with lots of commercial intent, the site should be making a very respectable income each month.
Coffee Drip uses the now-really-popular-with-affiliates magazine layout. To be fair, this layout is more attractive than most themes used by affiliate sites, and it definitely feels less "salesy".
Their content is excellent.
I love how they keep their "How to" content purely informational, with lots of embedded videos, photos and internal links to other key pages on the site.
So the visitor gets the benefit of not being hounded by ads, and they boost other pages with internal links.
Very smart.
Dripped Coffee is an Amazon affiliate site, so it obviously features reviews, but they do a great job here too.
Anyone familiar with the "10 Beasts" story will recognize the layout, but Dripped Coffee have tweaked it to make it more "natural".  
I would imagine their conversion rates from these pages is excellent, because it deserves to be.
3. HomeGrounds
This domain name is likeable because it's a play on words, and it's also short and memorable. So, top marks awarded for that.
Looking at the upward trend in their referring domains (almost vertical since 2016) it's easy to understand what they have a DR60 domain, and why they rank for 124,000 different keywords.
Breaking it down, that equates to 1,600 #1 rankings and almost 20,000 page one rankings.
The header image is the first element that sticks out, and not in a positive light.
It's meant to be clever in a, "I love coffee so much I sleep with my coffee grinder" type of way.
We totally get their angle.
But being clever isn't always as effective as being obvious i.e. maybe use a stupidly obvious header image instead.
Another gripe with the header is that it's the "Hero" image type and takes up a vast swathe of the homepage – you can't even see the first line of content without scrolling.
So the first feedback for the Homegrounds.co team is to ditch the gigantic header image – it's very 2012.
Their…